Best Foundation Repair Company in Monmouth County
Thunder Road Masonry stands out among the foundation repair contractors in Monmouth County, NJ because we provide excellent service from calling for a foundation repair estimate, providing a competitive foundation repair cost, securing structural repair permits and strict scheduling of all phases of the masonry construction including certified repairs with sealed architects letters where needed. We are licensed by the State of New Jersey and specialize in foundation repair services.Thunder Road Masonry is fully insured, including workers compensation and the added security of having a strict in-house safety program. We work with licensed professionals including plumbers and electricians that provide the services that support the complete repair of the foundation of your home.
Cracks in your home's foundation can lead to:
sagging floors
compromised floor beams
loss of structural integrity
decreased home value in the real estate market
failed certificate of occupancy (C.O.)
failed home inspection
significant increase to the cost of repairs throughout your home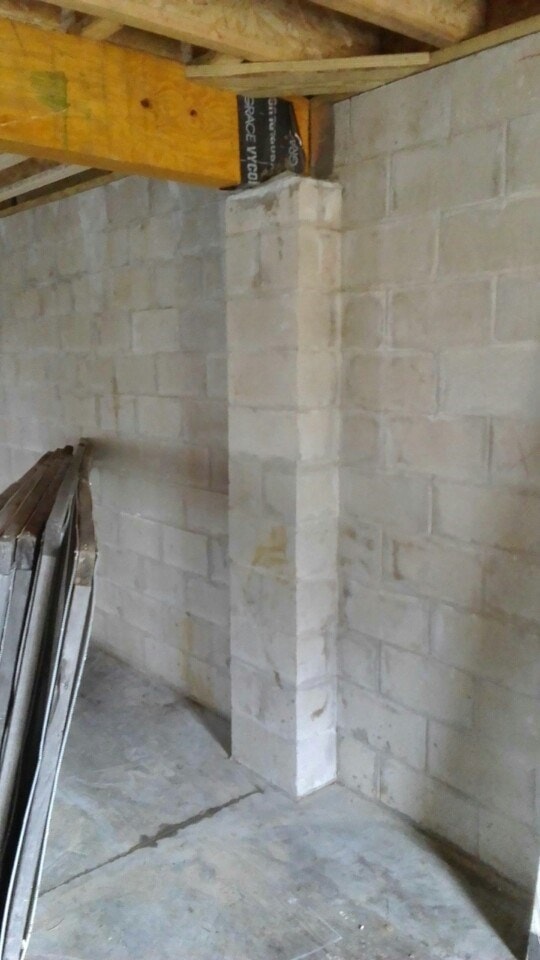 Thunder Road Masonry completes your home's structural repairs in just 4 easy steps:
Step 1: Foundation Structural Assessment
Upon request, our certified foundation inspector will inspect your home's foundation conveniently based on your schedule. After the inspection you will receive a proposal that includes a professional analysis along with a complete solution. After acceptance of the proposal a a schedule will be made to complete the foundation work.
Step 2: Site Work Preparation
Thunder Road Masonry is fully equipped with modern construction machinery for compaction, de-watering, excavation, masonry demolition and trucking. We are organized for efficiency and quality, utilizing a precise work schedule that ensures you meet your deadline. We work with town permit offices, architects and engineers to facilitate the completion of work according to schedule.
Step 3: Structural Integrity Repairs for Your home
Our special masonry contractor service covers all aspects of your foundation repair needs including masonry services, house leveling, leveling floor joists, foundation crack repairs, drainage system repairs, loli column installation, footings, concrete and block installation.
Step 4: Construction Clean Up
Our professional team takes pride in their work! Our team always cleans up the work site. All yards, walkways and driveways are left to the standard of it being, as it was or better than it was when we arrived. When Thunder Road Masonry finishes your home's structural repairs, the value of your home will have increased and be ready for any plans that you have!
To start your foundation repair service call (732) 520-2850 or fill out the Free Estimate Request form.