Thunder Road Masonry are experts in installing and repairing concrete sidewalks. Our concrete crew has been installing sidewalks for more than 20 years including the Keyport waterfront and Long Branch pier projects. Whether your sidewalk needs repair or you want a new sidewalk installed, our head mason will meet with you to asses the site and find a solution that meets your budget. Call (732) 520 2850 to Schedule a Free Estimate.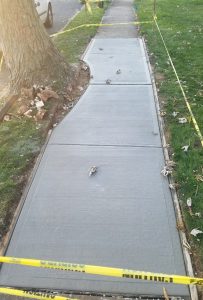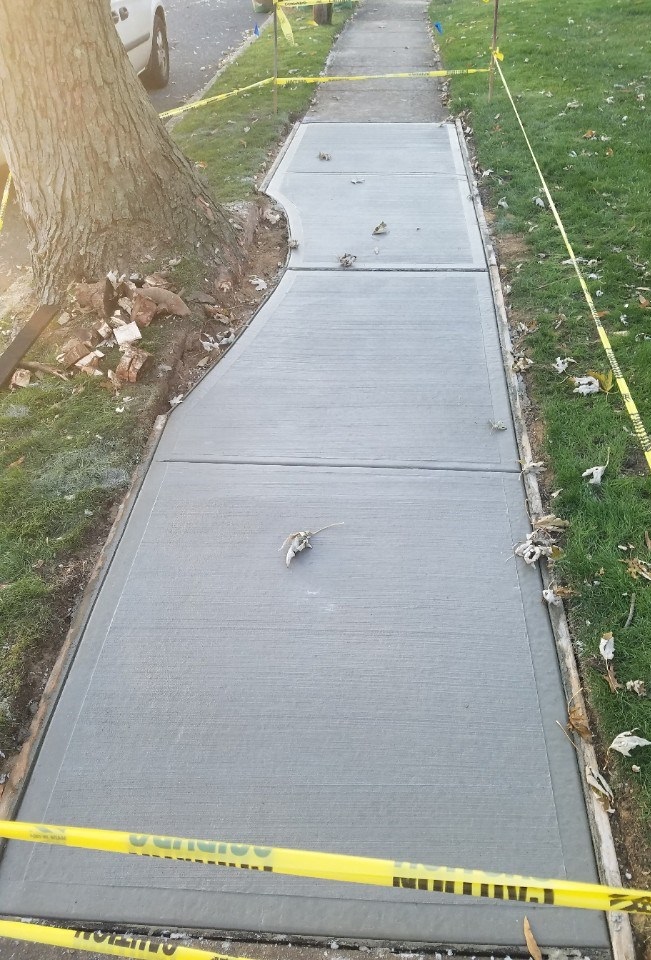 Demolish and remove section of broken concrete sidewalk to be recycled
Compact base and add additional materials if needed
Install concrete forms
Pour new concrete sidewalk that is rated at 4500 psi four inches thick
Install black fiber expansion joints to help prevent cracking
Provide a finished edge and a brush finish for a non-slip texture
Cover concrete
Return to strip forms
Job site is to be left net and clean
The best concrete sidewalk installation starts with a good base. Beginning with the right grade and slope ensures proper drainage. Concrete forms are used to layout the path of the walkway and can include beautiful curves. Expansion joints are used to help prevent the concrete from cracking during natural soil movement and keep the integrity of the concrete sidewalk. Providing a finished edge adds beauty while giving a brush finish gives the cement a non-slip texture for safety. Thunder Road Masonry pride ourselves in professional workmanship and leaving your home more beautiful than it started.